TROWEL PAINTINGS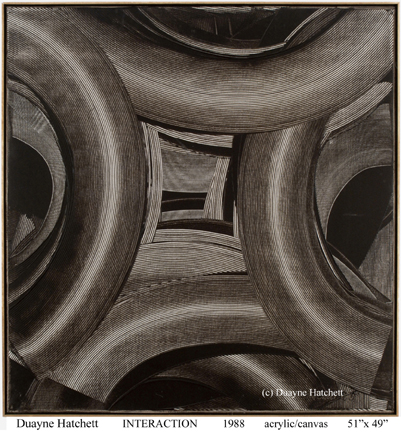 Hatchett replaced the brush with the trowel for a new series of paintings that allow him to record arm and hand action painting while subverting the familiar look of painterly abstraction. This approach gives him a wide range of imagery and allows him to exploit the characteristics of acrylic paint as a material.

©2016 David Hatchett
Graphics, layout, and content are copyrighted and registered trademarks of Lily Hatchett.
All rights reserved.